Harold Abrahams is a leading writer who specialises in significant projects for companies – particularly corporate histories, biographies of industry leaders and major corporate positioning documents.

To date, he has been commissioned to write more than 20 books for international groups including Ernst & Young, Jones Lang LaSalle, TNT Limited and others.
In recent years, he has been an assigned writer for several leading corporations including Boral, Leighton (CIMIC), OneSteel (Arrium) and TNT Limited.
Prior to specialising in the corporate sector, Harold was a foreign correspondent for the American CBS News network, serving this leading international news organisation across Asia and the Pacific for 18 years.
In his forties, in what he laughingly calls his 'spare time', Harold also studied law. However, he has never considered switching careers. His life as a foreign correspondent and as a corporate author has been far too interesting.
If you are in a position to commission a biography or a corporate history from an experienced author, please get in touch.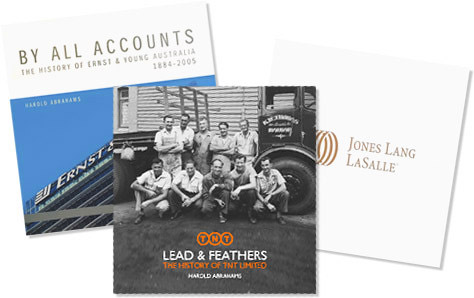 Get In Touch
Phone
+61 416 221 486
Limited Free Offer
Obtain Harold's new book on the business case for telling your company's story … free.